What is CargoCoin?
The full scale scope of the project extends to all transport areas – shipping industry (containers, bulk, break bulk, liquid bulk), inland transportation (trucks, railways), air cargo (transportation by planes, drones, etc.), other types of transportation, including, but not limited to: pipeline transport, space cargo, intercity and outer city shared rides.
Transport platform

Dedicated platforms for the different types of transport in development will be interconnected, allowing for infinite transportation functionality. The objective is the creation of synergy between the commodities & cargo traders with all transport means on a global scale. The integration of all participants and tools delivers unique, one of a kind eco-system.

Smart Contracts

CargoCoin utilises the transport platform, as a secure transfer and storage method by the means of smart contracts, as well as a payment provider for transport services and cargoes. Fully unleashes the potential of crypto currencies to act as an interactive way of sending, receiving, approving, rejecting and signing documents through the process.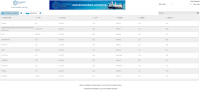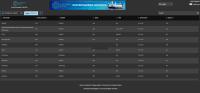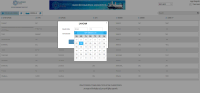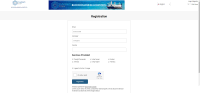 Solving the problems of the shipping industry
The CargoCoin blockchain technology delivers revolution to the trade & transport by fostering optimisation.
CargoCoin solves a number of problems in the shipping industry:

Reducing Fraud
CargoCoin minimises the risk of fraud and in many cases completely eliminates it, by not releasing any payments until the counter parties' pre-set conditions are fully met.

Lowering Costs
CargoCoin reduces costs, compared to high percentages, charged throughout the process by banks, brokers, agents, lines, ports, customs agents, couriers, insurers, etc.

Minimising Delays
CargoCoin avoids the delays by providing instant exchange, review and approval of documents and payments between the parties involved in the Smart Contract

Increasing Trust
CargoCoin relies on the public infrastructure of the Ethereum blockchain, backed by thousands of people in a peer-to-peer decentralised infrastructure.

Securing Information
CargoCoin is naturally secured. It relies on the blockchain's proven hashing algorithm technology without the possibility of information leakage.

Safe Archiving
CargoCoin, not just allows but fully relies for full historic storage of all transactions ever conducted, thus avoiding risks of physical loss or destruction of paper documents.
Fund Utilisation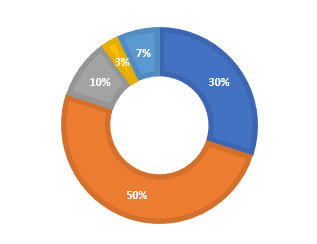 Research & Development-

30%

Marketing & Sales-

50%

Administrative-

10%

Legal-

3%

Exchange listing-

7%
ICO fund distribution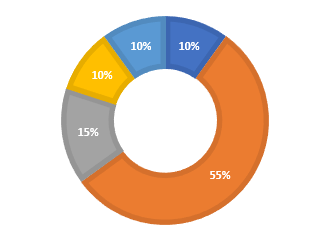 pre-ICO-

10%

ICO-

55%

Team-

15%

Bounty & affiliates-

10%

Reserve-

10%
Road Map
The CargoCoin roadmap is based on its full cycle of preparation, development, implementation and marketing. The project schedule is an estimate and may vary, depending on various factors:
We started the idea of integrating the shipping platform with blockchain payments and smart contracts.
Preparing the Initial Coin Offering for CargoCoin, gathering a team, selecting advisors, preparing whitepaper...
Launching the Initial Coin Offering for CargoCoin
Smart contracts
-
Q2 & Q3 2018
Programming of smart contracts on the ERC223 platform, testing and evaluation
Development stage 1
-
Q3 & Q4 2018
Development of the global shipping platform, connecting importers, exporters, ship brokers, forwarders, ship owners, etc. (Stage 1). Developing mobile application.
Blockchain integration
-
Q1 2019
Implementing blockchain smart contracts as core part of the shipping platform
Launch of the global shipping platform
Marketing stage 1
-
Q2-Q4 2019
Year 2019 will be devoted to marketing and promoting the global shipping platform
Development stage 2
-
Q4 2019
Starting the development of an inland transport platform (Stage 2)
Launch of inland transport platform
Marketing stage 2
-
Q2-Q4 2020
Marketing of the inland transport platform
Development stage 3
-
Q4 2020
Developing of the universal trading platform, directly connecting manufacturers, fleet owners and customers
Launch of the all purpose cargo platform
Marketing stage 3
-
Q2-Q4 2021
Marketing of the all purpose cargo platform at stage 3
Development stage 4
-
Q4 2021
Development of air cargo platform
Launch of the air cargo platform
Marketing stage 4
-
Q2-Q4 2022
Marketing of the air cargo platform
Development stage 5
-
Q4 2022
Development of supply chain platform connecting stages 1, 2 & 4 (shipping, inland and air transport)
Launching of the integrated platform
Marketing stage 5
-
Q2-Q4 2023
Marketing of the integrated platform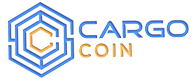 Cargo Technologies Limited is a registered company in England and Wales under the Companies Act 2006. Company number: 11234558. Registered office: 99 Bishopsgate, London EC2M 3XD, UK